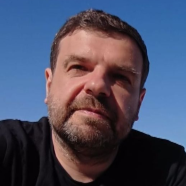 Assistant Professor
Workplace

Gmach B pokój 413

Phone

(58) 348 61 34
Plasmonic platforms based on Au nanostructures have been successfully synthesized by directional solidification of a eutectic from Au and the substrate. In order to determine homogeneous shape and space distribution, the influence of annealing conditions and the initial thickness of the Au film on the nanostructures was analyzed. For the surface morphology studies, SEM and AFM measurements were performed. The structure of platforms...

The multiconfiguration Dirac-Hartree-Fock method is employed to calculate the continuum electron wave functions, which are then used to estimate their contribution to the atomic electric dipole moment (EDM) of 129Xe. The EDM arises from (P,T)-odd electron-nucleon tensor-pseudotensor and pseudoscalar-scalar interactions, the nuclear Schiff moment, the interaction of the electron electric dipole moment with nuclear magnetic moments,...

TeO2-BaO-Bi2O3-Ag glass systems (TBB) co-doped with terbium and europium ions have been successfully synthesized through conventional melt-quenching technique. Heat treatment procedure at 350 °C has been conducted in order to synthesize silver nanoparticles embedded in TBB glass matrix. Structural measurements involved XRD studies that revealed no crystallization of glass structure after heat treatment at elevated temperatures....
Obtained scientific degrees/titles
Obtained science degree

dr inż. Atomic and Molecular Physics

(Physical sciences)
seen 374 times