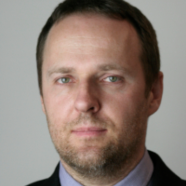 dr hab. inż. Piotr Chrostowski
This paper presents a method of designing railway sections located in horizontal arcs. The adopted procedure is universal, i.e., it creates the possibility of varying both the type and the length of the assumed transition curves. This means that the applied analytical formulas apply to the boundary conditions of the transition curves and all of the simplifications widely existing in common algorithms have been eliminated. The presented...

In recent years, all over the world there has been a period of intensive development of GNSS (Global Navigation Satellite Systems) measurement techniques and their extension for the purpose of their applications in the field of surveying and navigation. Moreover, in many countries a rising trend in the development of rail transportation systems has been noticed. In this paper, a method of railway track geometry assessment based...

The paper presents the campaigns of mobile satellite measurements, carried out in 2009–2015 on the railway and tram lines. The accuracy of the measurement method has been analysed on the basis of the results obtained in both horizontal and vertical planes. The track axis deviation from the defined geometric shape has been analysed in the areas clearly defined in terms of geometry, i.e. on the straight sections and sections with...
Obtained scientific degrees/titles
Obtained science degree

dr hab. Civil engineering and transport

(Engineering and Technology)

Obtained science degree

dr inż. Construction

(Technology)
seen 734 times