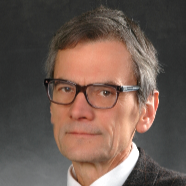 prof. dr hab. inż. Piotr Chrzan
W artykule przedstawiono nową topologię równoległego quasi-rezonansowego obwodu pośredniczącego falownika napięcia. Opisano sekwencje miękkiej komutacji falownika w dwukierunkowym trybie pracy falowniczej i prostowniczej. Analiza układu została zweryfikowana badaniami symulacyjnymi i eksperymentalnymi. Przedstawiona topologia odznacza się prostą strukturą oraz małą ilością elementów aktywnych. Dzięki zastosowaniu krzepkiej strategii...

Snubber design for flyback converters usually requires experimental prototype measurements or simulation based on accurate and complex models. In this study simplified circuit modelling of a flyback converter has been described to dimension snubbers in early stage of design process. Simulation based prediction of the transistor and diode ringing frequencies has been validated by measurements in a prototype setup. In that way obtained...

New low cost and accurate estimation method of transformer stray capacitances for wide band DC–DC converter modelling and design is proposed. The Wiener filter (WF) method is applied to estimate the transformer impedance – referred to the selected transformer winding configurations. Laboratory tests are used to adapt the filter, that is to find optimal impedance which minimises mean square error between measured, noise perturbed...
seen 628 times