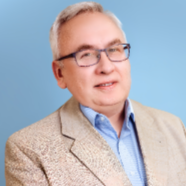 dr hab. inż. Piotr Grudowski
The Bologna process, the increasing number of higher education institutions, the mass education and the demographic problems make the quality of education and quality of the academic teachers a subject of wide public debate and concern. The aim of the paper is to identify the most preferred characteristics of a teacher working at a business school. The research problem was: What should a high-quality business school academic teacher...

This article describes the considerations for the implementation of the Lean Six Sigma (LSS) methodology in small and medium-sized enterprises. Pilot research was conducted in Polish and French SMEs (nine Polish and nine French enterprises from the service and production sectors) referring to the context of the implementation and application of the Lean Six Sigma concept. The studies led to the identification of the motives, needs,...

Niniejsza książka poświęcona jest wybranym, charakterystycznym problemom zarządzania jakości, od podstaw teoretycznych po uwarunkowania aplikacyjne. Autorzy odnoszą się do konkretnych przykładów w obszarze jakości, bezpieczeństwa i towaroznawstwa produktów żywnościowych. Książka ta jest skierowana głownie do osób zainteresowanych szeroko rozumianą problematyką jakości - przedstawicieli przemysłu spożywczego, doktorantów i studentów...
Obtained scientific degrees/titles
Obtained science degree

dr hab. Management

(Economics)

Wydział Zarządzania Uniwersytet Gdański

Obtained science degree

dr inż. Mechanical engineering

(Technology)
seen 1522 times