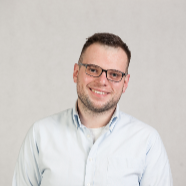 mgr Piotr Kasprzak
Crises play an important role in a economics life. They are common and it is impossible to omit them. This following study investigates the concept of 'crisis' in the context of economic situation. This text describes the most important financial crises that took place in the past. After that authors passes on a detailed analysis of the actual corona-crisis and the way that it affects the economy globally. The main goal of this...

During the economic downturn caused by the COVID-19 pandemic, the amount and structure of tax burdens imposed by the state on businesses continue to increase, as shown on the example of the newly introduced sugar fee. A new tax-related burden imposed on businesses and consumers producing and consuming sugar-sweetened beverages appeared at the beginning of 2021. The aim of the paper is to present the fiscal burdens that accompany...

Transfer biznesu jest fazą w cyklu życia biznesu, przedsiębiorstwa czy właściciela. Nie dla każdej firmy przeniesienie kończy się sukcesem. Część firm "umiera", a zastępują je nowe, lepiej dopasowane do potrzeb gospodarki. Transfer przedsiębiorstwa trudniejszy jest w firmach mniejszych, gdzie właściciel odgrywa dominującą rolę. W monografii omówione zostaną wybrane zagadnienia związane z procesem przekazania biznesu w małych i...
seen 2347 times