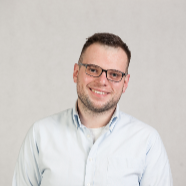 Scientific and Technical Specialist
The purpose of this study is to present issues related to sealing tax collection system in Poland and European Union countries as well as OECD members in 2008–2018. The article is divided into four parts, which include: introduction, origin of the problem, implemented solutions and conclusions. It presents the results of the conducted analysis including studies of the literature and empirical data (mainly from OECD, GUS—Polish...

Artykuł przedstawia główne założenia harmonizacji systemów podatkowych Unii Europejskiej oraz działań podjętych przez państwa Wspólnoty po wybuchu kryzysu finansowego w 2008 r. Autor dokonał przeglądu zmian przeprowadzonych w ramach stawek podatku VAT oraz CIT, a także przedstawił wybrane elementy prorodzinnej ulgi podatkowej w zakresie podatku PIT, która stała się formą złagodzenia obcią- żeń podatkowych dla niektórych gospodarstw...

Artykuł opisuje zagadnienia związane z polską polityką podatkową w zakresie podatku PIT od przychodów ewidencjonowanych ze szczególnym uwzględnieniem sektora mikro, małych i średnich przedsiębiorstw. Sektor MŚP jest istotnym elementem gospodarki wielu krajów na świecie. Również w Polsce najmniejsze firmy pełnią istotną rolę społeczno-ekonomiczną. Warto bowiem zaznaczyć, iż to właśnie te podmioty mają znaczący wpływ na wielkość...
seen 616 times