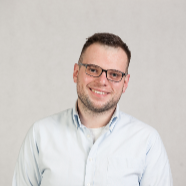 dr Piotr Kasprzak
The purpose of the following article is to present the situation of the energy market from a household perspective between 2010 and 2020 in selected EU countries (the group of member states which joined EU after 2004). The selected countries when joining the EU had similar economic indicators and to some extent were similar in other macro-economic situations (personal income, unemployment rate, GDP level and annual growth). This...

The purpose of this article is to present the current situation and evaluate the opportuni‐ ties for the development of the electric car market in selected Southeast Asian countries in the con‐ text of the current situation in the rest of the world. Currently, the electric car market is at an ad‐ vanced stage of development in regions such as Western Europe, the USA, and China. It should be noted, however, that the number of electric...

Warfare in Ukraine meant that in 2022 many countries, including Poland and other European, focused mainly on helping refugees from Ukraine and humanitarian transports. The assistance took on various forms - from basic humanitarian support, through in-kind help, financial and military assistance. Poland launched its humanitarian aid in the first days of the conflict. The aid provided by each country varies. It should be noted, however,...
seen 4906 times