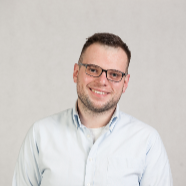 mgr Piotr Kasprzak
The purpose of this study is to present issues related to sealing tax collection system in Poland and European Union countries as well as OECD members in 2008–2018. The article is divided into four parts, which include: introduction, origin of the problem, implemented solutions and conclusions. It presents the results of the conducted analysis including studies of the literature and empirical data (mainly from OECD, GUS—Polish...

We współcześnie obowiązujących systemach podatkowych krajów Unii Europejskiej istnieją różne rozwiązania związane z preferencyjnym, prorodzinnym, opodatkowaniem dochodów lub dodatkami związanymi z wychowaniem dzieci. Są one ważnym, jeśli nie podstawowym elementem prowadzonej społecznej polityki prorodzinnej. Z uwagi na to, że podatki dochodowe nie są przedmiotem pełnej harmonizacji na obszarze Unii, to w ich formy w poszczególnych...

Cel – Celem niniejszego artykułu jest prezentacja wyników badań przeprowadzonych w okresie styczeń–kwiecień 2018 roku. Celem badania było zdefiniowanie, przedstawienie i określenie stymulacyjnej roli podatku dochodowego realizowanej za pośrednictwem ulg i zwolnień podatkowych w polskim systemie podatkowym w stosunku do przedsiębiorstw sektora MŚP. Autor za cel dodatkowy postawił wskazanie możliwości, z których mogą korzystać przedsiębiorstwa...
seen 1034 times