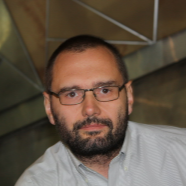 prof. dr hab. inż. arch. Piotr Lorens
Only a few cities can claim that they have changed Europe and indeed the World. Gdańsk is privileged to be one of them. It is not a "caprice of history" that the Solidarity movement which, in the end, got the iron curtain torn, was born in this particular place. It is a logical consequence of ten centuries of the collective wisdom of the people that built Gdańsk and the region of Pomerania. The tragic assassination of the Mayor...

In this article, the authors aim to present issues addressed within the framework of the architecture and spatial development courses offered by the Faculty of Architecture at Gdańsk University of Technology (FA-GUT), Gdańsk, Poland. These issues concern competence in the education of future spatial planners and their readiness to deal with the development challenges facing small- and medium-sized towns. Within the article, the...

In this article, the authors discuss results achieved by the Gdynia Urban Summer School (GUSS) organised annually (between 2016 and 2018) in Gdynia, Poland. The GUSS was meant for young practitioners from various professions such as urban and regional planning, urban design, architecture, civil engineering and transport planning. The objective was to give workshop participantspractical interdisciplinary...
Obtained scientific degrees/titles
Obtained science degree

dr hab. inż. arch. Architecture and urban sciences

(Technology)

Wydział Architektury Politechniki Warszawskiej

Obtained science degree

dr inż. arch. Architecture and urban sciences

(Technology)
seen 1826 times