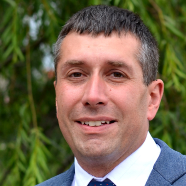 dr inż. Piotr Odya
Komputerowy interfejs aromatyczny stanowi ważne uzupełnienie procesu stymulacji polisensorycznej. Stymulacja ta odgrywa kluczową rolę w terapii i kształceniu dzieci z zaburzeniami rozwoju (np. w przypadku autyzmu czy ADHD). Opracowany interfejs może stać się elementem wyposażenia tzw. sal doświadczania świata, ale może być także stosowany niezależnie stanowiąc znaczące wzbogacenie komputerowych programów edukacyjnych. Dzięki możliwości...

The aim of the paper was to compare acoustic field around the open and stopped organ pipes. The wooden organ pipe was located in the anechoic chamber and activated with a constant air flow, produced by an external air-compressor. Thus, long-term steady state response was possible to obtain. Multichannel acoustic vector sensor was used to measure the sound intensity distribution of radiated acoustic energy. Measurements have been...

Multimodal interfaces development history is reviewed briefly in the introduction. Some applications of multimodal interfaces to education software for disabled people are presented. One of them, the LipMouse is a novel, vision-based human-computer interface that tracks user's lip movements and detect lips gestures. A new approach to diagnosing Parkinson's disease is also shown. The progression of the disease can be measured employing...
Obtained scientific degrees/titles
Obtained science degree

dr inż. Electronics and Telecommunications

(Technology)
seen 1243 times