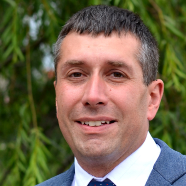 Deputy Head of Department
Workplace

Gmach Elektroniki Telekomunikacji i Informatyki pokój 733

Phone

(58) 347 13 01
The aim of the paper was to compare acoustic field around the open and stopped organ pipes. The wooden organ pipe was located in the anechoic chamber and activated with a constant air flow, produced by an external air-compressor. Thus, long-term steady state response was possible to obtain. Multichannel acoustic vector sensor was used to measure the sound intensity distribution of radiated acoustic energy. Measurements have been...

The paper aims to discuss a case study of sensing analytics and technology in acoustics when applied to reverberation conditions. Reverberation is one of the issues that makes speech in indoor spaces challenging to understand. This problem is particularly critical in large spaces with few absorbing or diffusing surfaces. One of the natural remedies to improve speech intelligibility in such conditions may be achieved through speaking...

The described application of granular computing is motivated because cardiovascular disease (CVD) remains a major killer globally. There is increasing evidence that abnormal respiratory patterns might contribute to the development and progression of CVD. Consequently, a method that would support a physician in respiratory pattern evaluation should be developed. Group decision-making, tri-way reasoning, and rough set–based analysis...
Obtained scientific degrees/titles
Obtained science degree

dr inż. Electronics and Telecommunications

(Technology)
seen 2421 times