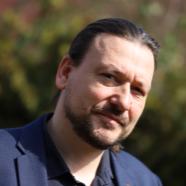 dr inż. arch. Rafał Janowicz
Employment
Research fields
Hospital-acquired infections pose a problem, which directly affects the safe usage of healthcare facilities. On a global scale, the level of hospital-acquired infections (HAI) is estimated to affect 5–15% of those hospitalised. The World Health Organization (WHO) estimates that, on an annual basis, procedures preventing hospital-acquired infections consume 80 billion dollars [1]. In this context, it becomes important to create...

Case studies enable students to encounter practical issues during their education. Experiments conducted in class employing this method often feature simplified models of real-world situations. However, they still enable students to encounter actual problems, to which theoretical knowledge is applied. In architectural education, students carrying out semester projects usually rely on data provided by the teacher, without wondering...

This book discusses human factors research directed towards realizing and assessing sustainability in the built environment. It reports on advanced engineering methods for sustainable infrastructure design, as well as on assessments of the efficient methods and the social, environmental, and economic impact of various designs and projects. The book covers a range of topics, including the use of recycled materials in architecture,...
Obtained scientific degrees/titles
Obtained science degree

dr inż. arch. Architecture and urban sciences

(Technology)
seen 812 times