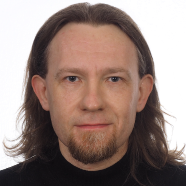 dr inż. Rafał Łangowski
This paper describes the design of an interval observer for the estimation of unmeasured quality state variables in drinking water distribution systems. The estimator utilizes a set bounded model of uncertainty to produce robust interval bounds on the estimated state variables of the water quality. The bounds are generated by solving two differential equations. Hence the numerical efficiency is sufficient for on-line monitoring...

The design of an interval observer for estimation of unmeasured state variables with application to drinking water distribution systems is described. In particular, the design process of such an observer is considered for estimation of the water quality described by the concentration of free chlorine. The interval observer is derived to produce the robust interval bounds on the estimated water quality state variables. The stability...

The problem of an optimised placement of the hard quality sensors in drinking water distribution systemsunder several water demand scenarios for a robust monitoring of the chlorine concentration is formulatedin this paper. The optimality is understood as achieving a desired trade off between the sensors and theirmaintenance costs and the accuracy of estimation of the chlorine concentration. The contribution of thiswork is a comprehensive...
Obtained scientific degrees/titles
Obtained science degree

dr inż. Automatic control and robotics

(Technology)
seen 282 times