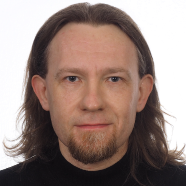 dr inż. Rafał Łangowski
A problem of state estimation for a certain class of non-linear uncertain systems has been addressed in this paper. In particular, a sliding mode observer has been derived to produce robust and stable estimates of the state variables. The stability and robustness of the proposed sliding mode observer have been investigated under parametric and unstructured uncertainty in the system dynamics. In order to ensure an unambiguous non-linear...

A problem related to the development of algorithms designed to find the structure of artificial neural network used for behavioural (black-box) modelling of selected dynamic processes has been addressed in this paper. The research has included four original proposals of algorithms dedicated to neural network architecture search. Algorithms have been based on well-known optimisation techniques such as evolutionary algorithms and...

The problem of an optimised placement of the hard quality sensors in drinking water distribution systemsunder several water demand scenarios for a robust monitoring of the chlorine concentration is formulatedin this paper. The optimality is understood as achieving a desired trade off between the sensors and theirmaintenance costs and the accuracy of estimation of the chlorine concentration. The contribution of thiswork is a comprehensive...
Obtained scientific degrees/titles
Obtained science degree

dr inż. Automatic control and robotics

(Technology)
seen 1588 times