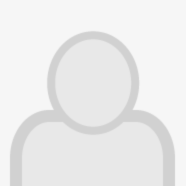 dr hab. inż. Rafał Leszczyna
W artykule prezentujemy podejście wykorzystane przy budowie dowodu zaufania (ang. trust case) do DRIVE, infrastruktury informatycznej wspomagającej dystrybucję i podawanie leków. Cele DRIVE obejmowały bezpieczniejszą i mniej kosztowną dystrybucję leków. Dowód zaufania reprezentuje argumentację przemawiającą za tym, że DRIVE jest godne zaufania. Składa się on z żądań (ang. claims) postulujących pewne związane z zaufaniem własności...

Resilient information and communications technologies are a prerequisite for reliable operation of smart grid. In recent years, many standards for the new form of electricity network have been proposed, which results in operators and other smart grid stakeholders having difficulties in finding the documents which can be related to their particular problems. The purpose of this paper is to bring in all smart grid standards that...

Assuring cybersecurity of the smart grid is indispensable for the reliable operation of this new form of the electricity network. Experts agree that standardised solutions and practices should be applied in the first place. In recent years many new standards for smart grids have been published, which paradoxically results in the difficulty of finding a relevant publication in this plethora of literature. This paper presents results...
Obtained scientific degrees/titles
Obtained science degree

dr inż. Information science

(Technology)
seen 722 times