Katedra Automatyki Napędu Elektrycznego i Konwersji Energii
Katedra Automatyki Napędu Elektrycznego i Konwersji Energii
Research fields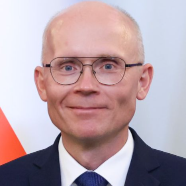 prof. dr hab. inż.
Leader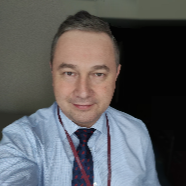 dr hab. inż. dr inż. dr hab. inż. dr inż. prof. dr hab. inż. dr hab. inż.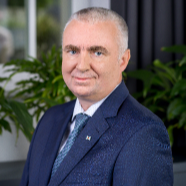 dr hab. inż. mgr inż. dr inż. dr inż.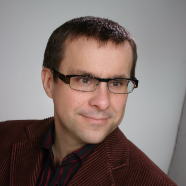 dr inż.
nieliniowe sterowanie maszynami elektrycznymi
napędy elektryczne o sterowaniu bez czujnikowym
sterowanie przekształtnikami energoelektronicznymi, w tym przekształtnikami na średnie napięcia i przekształtnikami sieciowymi
energoelektroniczne układy przetwarzania energii w odnawialnych źródłach energii
projektowanie i badanie falowników i przetwornic
projektowanie układów sterowania mikroprocesorowego z wykorzystaniem układów DSP i FPGA
metody sterowania napędami elektrycznymi
zdalne sterowanie i diagnostyka napędów elektrycznych z wykorzystaniem sieci Internet,
sterowanie układami przekształtnikowymi elektrowni wiatrowych
napędy elektryczne z maszynami wielofazowymi (np. pięciofazowymi silnikami indukcyjnymi klatkowymi)
outcomes of the projects financed from science funds:
- Control system technology based on third-generation SHARC signal processing from Analog Devices and the manufactured DS3 SH363 cards. - Non-linear control systems for electrical machines and power electronic converters. - Precise control of transistors in power electronic converters. - Computer control consoles.
Sensorless motor control, including
- induction motors - doubly-fed motors - permanent-magnet synchronous motors - buried-magnet synchronous motors - brushless direct-current motors
Drives with energy recovery.
Wind turbine generators.
Electric car drives.
Precise servomotors.
Mining drives.
Active power filters.
FACS systems.
Drives with low and medium voltage induction motors.
nieliniowe sterowanie maszynami elektrycznymi
napędy elektryczne o sterowaniu bezczujnikowym
sterowanie przekształtnikami energoelektronicznymi, w tym przekształtnikami na średnie napięcia i przekształtnikami sieciowymi
energoelektroniczne układy przetwarzania energii w odnawialnych źródłach energii
projektowanie i badanie falowników i przetwornic
projektowanie układów sterowania mikroprocesorowego z wykorzystaniem układów DSP i FPGA
metody sterowania napędami elektrycznymi
zdalne sterowanie i diagnostyka napędów elektrycznych z wykorzystaniem sieci Internet,
sterowanie układami przekształtnikowymi elektrowni wiatrowych
napędy elektryczne z maszynami wielofazowymi (np. pięciofazowymi silnikami indukcyjnymi klatkowymi)
Gdańsk University of Technology
seen 2237 times