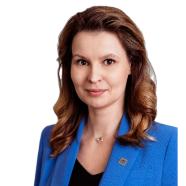 The sound levels along with the cutting power registered during the sawing process of the impregnated and non-impregnated pine wood at two feed speeds are shown and compared in this paper. Statistically significant differences in the acoustic signals occurred at the lower feed rate. The differences became smaller with an increase in the feed speed. In contrast to the sound signal, the differences...

The article discusses an important issue in connection with the technique of mobile Global Navigation Satellite System (GNSS) measurements of railway track coordinates, which is digital filtering performed to precisely determine railway track axes. For this purpose, a measuring technique is proposed which bases on the use of a measuring platform with a number of appropriately distributed GNSS receivers, where two of them determine...

Satellite geodetic networks are commonly used in surveying tasks, but they can also be used in mobile surveys. Mobile satellite surveys can be used for trackage inventory, diagnostics and design. The combination of modern technological solutions with the adaptation of research methods known in other fields of science offers an opportunity to acquire highly accurate solutions for railway track inventory. This article presents the...
Obtained scientific degrees/titles
Obtained science degree

dr inż. Civil engineering and transport

(Engineering and Technology)

Politechnika Poznańska Wydział Inżynierii Transportu
seen 4516 times