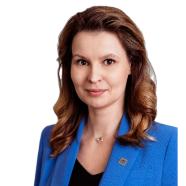 The sound levels along with the cutting power registered during the sawing process of the impregnated and non-impregnated pine wood at two feed speeds are shown and compared in this paper. Statistically significant differences in the acoustic signals occurred at the lower feed rate. The differences became smaller with an increase in the feed speed. In contrast to the sound signal, the differences...

The problem of the reproduction of the railway geometric layout in the global spatial system is currently solved in the form of measurements that use geodetic railway networks and also, in recent years, efficient methods of mobile positioning (mainly satellite and inert). The team of authors from the Gdańsk University of Technology and the Maritime University in Gdynia as part of the research project InnoSatTrack is looking for...

The article presents the method for the evaluation of selected manufacturing processes using the analysis of vibration and sound signals. This method is based on the use of sensors installed outside the machining zone, allowing to be used quickly and reliably in real production conditions. The article contains a developed measurement methodology based on the specific location of microphones and vibration transducers mounted on...
Obtained scientific degrees/titles
Obtained science degree

dr inż. Civil engineering and transport

(Engineering and Technology)

Politechnika Poznańska Wydział Inżynierii Transportu
seen 1320 times