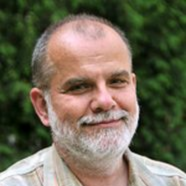 dr hab. inż. Ryszard Jan Barczyński
Professor
Workplace

Budynek Centrum Nanotechnologii pokój 4/08

Phone

(58) 347 18 32
Pełnomocnik Rektora PG ds. Bałt. Fest. Nauki PG
Dokonano przeglądu procesów relaksacyjnych w szkłach wykazujących elektronowy i elektronowo-jonowy charakter przewodnictwa elektrycznego. Na podstawie badań impedancyjnych przedstawiono klasyfikację szkieł o mieszanym elektronowo-jonowym przewodnictwie. Wskazano na zalety metody tarcia wewnętrznego do badań procesów relaksacyjnych w szkłach tlenkowych.

The structure, optical and electrical properties of manganese borosilicate glasses of the composition xMnO–(80 − x)SiO 2 –20B 2 O 3 (x = 40, 50, and 60 mol%) were investigated. The dependence of the glass structure on its composition was discussed and related to electrical properties. A separation of two amorphous phases was observed. It was suggested that one phase is MnO-rich and the other is SiO 2 -rich. It was found that...

The ac and dc electrical conductivity of barium titanate doped bismuth-vanadate as-quenched and heat-treated materials was measured in the frequency range from 1 mHz to 1 MHz and in the temperature range from 153 K to 423 K with the impedance spectroscopy method. The microstructure was investigated by means of XRD, scanning electron microscopy (SEM), atomic force microscopy (AFM) and confocal microscopy. The obtained results showed...
Obtained scientific degrees/titles
Obtained science degree

dr hab. inż. Physical sciences

()

Obtained science degree

dr inż. Physical sciences

()
seen 702 times