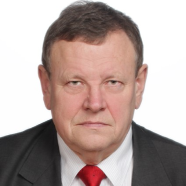 prof. dr hab. inż. Ryszard Zajczyk
Renewable sources of energy (RES), especially photovoltaic (PV) micro-sources, are very popular in many countries. This way of clean power production is applied on a wide scale in Poland as well. The Polish legal regulations and tariffs specify that every prosumer in a low-voltage network may feed this network with a power not higher than the maximum declared consumed power. In power networks with RES, the voltage level changes...

This paper presents a comparison of regulation capabilities of lateral and in-phase control transformers in a selected node of a power system. Their regulation capabilities are presented, as well as cross-system exchange options.

Intensive development of distributed generation in power systems, caused by the European Union energy policy, gives possibility for improving safety in power delivery as well as optimizing the costs of the systems functioning. In this context, distributed generation can be used for voltage control in power systems – it can be performed by the control of reactive power of each source of energy or a group of energy sources. This...
Obtained scientific degrees/titles
Obtained science title

prof. dr hab. inż. Electrical engineering

(Technology)

Obtained science degree

dr hab. inż. Electrical engineering

(Technology)

Obtained science degree

dr inż. Electrical engineering

(Technology)
seen 1490 times