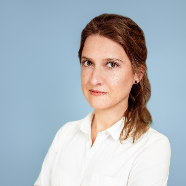 mgr inż. Sabina Szymczak
Research background: In the era of globalization, there is a need to address decent work deficits in Global Value Chains (GVCs). The forms of working conditions reveal a broad dispersion of contents. The literature review exposes hardly any Europe-focused research assessing the socioeconomic impact of global production links and going beyond their pure economic effects assessed in terms of employment, productivity or wages. Purpose...

This study examines the overall effect of global value chains (GVCs) on wages and labour demand. It exploits the World Input–Output Database to measure GVC involvement via recently developed participation indices (using both backward and forward linkages) and the relative GVC position using three-stage least squares regression. We find that the relative GVC position is negatively correlated with wages and employment and that the...

This paper examines the relationship between the relative position of industries in Global Value Chains (GVC) and wages in 10 Central and Eastern European countries. We combine GVC measures of global import intensity of production, upstreamness and the length of the value chain with micro-data on workers. We find that the wages of Central and Eastern European countries workers are higher when their industry is at the beginning...
seen 773 times