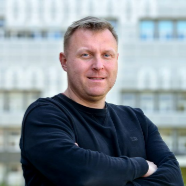 dr inż. Sebastian Molin
W pracy proszki PI600, 317L i 430L stali użyto do przygotowania porowatych metalowych podłoży dla tlenkowych ogniw paliwowych. Po spiekaniu w różnych temperaturach oceniana była ich porowatość i wysokotemperaturową odporność na korozję. Cykliczna analiza termograwimetryczna, dyfraktometria rentgenowska i obrazów SEM były używane do opisu właściwości tych porowatych stopów. Właściwości elektryczne badano dla wybranych próbek. Wpływ...

W pracy przedstawiono badania związane z warstwami antykorozyjnymi stali nierdzewnych stosowanych w tlenkowych ogniwach paliwowych. Warstwy przygotowana z użyciem prekursorów polimerowych na bazie Y i Co. Użyta stal to Crofer 22 APU.

The paper presents recent advances in Poland in the field of high temperature fuel cells. The achievements in the materials development, manufacturing of advanced cells, new fabrication techniques, modified electrodes and electrolytes and applications are presented. The work of the Polish teams active in the field of solid oxide fuel cells (SOFC) and molten carbonate fuel cell (MCFC) is presented and discussed. The review is oriented...
seen 313 times