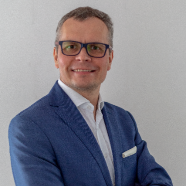 dr inż. Sebastian Wilczewski
The present paper indicates that hydropower, including small hydropower plants (SHPs), may play a very important role in Poland's energy transformation in the near future. The development of SHPs may also increase water resources in the steppe Poland. Additionally, the aim of the present research is to conduct the PEST analysis of SHPs in Poland, taking into account the SHP potential. For the first time, maps showing the power...

This article attempts to reflect on the consequences of cultural globalization i.e. the opporturnities and threats that exist it brings with it for existing local cultures. As we know, The processes of globalization contribute to the emergence of any, often contradictory phenomena in the field of culture which influence the existing local cultural systems in various ways. It is assumed that the most important consequence of cultural...

Celem niniejszego artykułu jest dokonanie analizy praktyk związanych z zarządzaniem projektami informatycznymi, utrzymaniem usług IT i ich wpływu na realne sukcesy przedsięwzięć, a następnie identyfikacja luk występujących pomiędzy tymi obszarami oraz rekomendacje usprawnień eliminujących te luki.
Obtained scientific degrees/titles
Obtained science degree

dr inż. Management

(Economics)

Wydział Zarządzania Uniwersytetu Gdańskiego
seen 1042 times