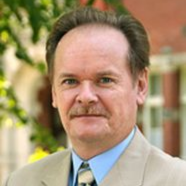 prof. dr hab. inż. Sławomir Milewski
Profesor
Workplace

Budynek B Wydziału Chemicznego pokój 23

Phone

(58) 347 21 07
Vice-Rector for Scientific Research
Head of Department
Workplace

Budynek B Wydziału Chemicznego pokój 113

Phone

(58) 347 18 06
D-glukozamina stanowi ważny składnik budulcowy głównych elementów strukturalnych grzybowej ściany komórkowej: chityny, chitozanu i mannoprotein. Inne aminocukry, takie jak D-mannozamina i D-galaktozamina, stosunkowo powszechne w komórkach wyższych organizmów eukariotycznych, rzadko występują u grzybów i są praktycznie nieobecne w komórkach drożdży i drożdżaków. Zawierający glukozaminę nukleotyd cukrowy UDP-GlcNAc jest syntezowany...

Novel porous scaffolds composed of chitosan, collagen and gelatin were prepared by the multistep procedure involving final freeze-drying and characterized. To eliminate the need for residual acid removal from the material after drying, carbon dioxide saturation process was used for chitosan blend formulation. The use of CO2 for chitosan dissolution made the scaffold preparation process more reproducible and economically sustainable....

Zaprojektowano, zsyntezowano i scharakteryzowano serię nowych kationowych lipopeptydów zawierających rozgałęziony, amfifilowy polarny rdzeń strukturalny pochodzący od dendronu (Lys)(Lys)(Lys) oraz łańcuchy C8 i C12 na C-końcu. Otrzymane zwiazki wykazywały aktywność przeciwdrobnoustrojową, w tym szczególnie przeciwgrzybową wobec drożdżaków z rodzaju Candida. Najwyższą aktywność, selektywną wobec drobnoustrojów grzybowych, wykazywały...
seen 851 times