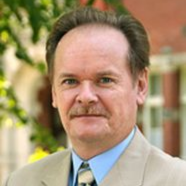 prof. dr hab. inż. Sławomir Milewski
Full Professor
Workplace

Budynek B Wydziału Chemicznego pokój 23

Phone

(58) 347 21 07
Head of Department
Workplace

Budynek B Wydziału Chemicznego pokój 113

Phone

(58) 347 18 06
Dean
Phone

(58) 347 21 07
Novel porous scaffolds composed of chitosan, collagen and gelatin were prepared by the multistep procedure involving final freeze-drying and characterized. To eliminate the need for residual acid removal from the material after drying, carbon dioxide saturation process was used for chitosan blend formulation. The use of CO2 for chitosan dissolution made the scaffold preparation process more reproducible and economically sustainable....

Development of effective and safe therapeutic treatment of fungal infections remains one of the major challenge for modern medicine. The aim of presented investigation was to analyze the in vitro antifungal activity of selected essential oils, ethanolic extracts of propolis and silver nanoparticles dropped on TiO2 against azole-resistant C. albicans (n = 20), C. glabrata (n = 14) and C. krusei (n = 10) clinical isolates. Among...

Superparamagnetic behavior in aqueously well dispersible magnetite core-shell Fe3O4@SiO2 nanoparticles is presented. The magnetic properties of core-shell nanoparticles were measured with use of the DC, AC magnetometry and EPR spectroscopy. Particles were characterized by HR-TEM and Raman spectroscopy, showing a crystalline magnetic core of 11.5 ± 0.12 nm and an amorphous silica shell of 22 ± 1.5 nm in thickness. The DC, AC magnetic...
seen 668 times