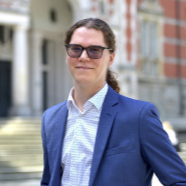 Szymon Dudziak
In the present study, susceptibility to photocatalytic degradation of etodolac, 1,8-diethyl-1,3,4,9 – tetrahydro pyran - [3,4-b] indole-1-acetic acid, which is a non-steroidal anti-inflammatory drug frequently detected in an aqueous environment, was for the first time investigated. The obtained p-type TiO2-based photocatalyst coupled with zinc ferrite nanoparticles in a core-shell structure improves the separation and recovery...

Titanium(IV) oxide is one of the most widely investigated photocatalysts. However, separation of nano-sized particulate titania might result in profitless technologies for commercial applications. Additionally, bare titania is almost inactive under the Vis range of solar spectrum due to its wide bandgap. Therefore, the present study aims to prepare novel coreinterlayer- shell TiO2 magnetic photocatalysts modified with metal nanoparticles...

In the presented work, for the first time, the metal-modified defective titanium(IV) oxide nanoparticles with well-defined titanium vacancies, was successfully obtained. Introducing platinum and copper nanoparticles (NPs) as surface modifiers of defective d-TiO2 significantly increased the photocatalytic activity in both UV-Vis and Vis light ranges. Moreover, metal NPs deposition on the magnetic core allowed for the effective separation...
seen 423 times