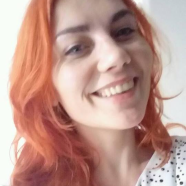 dr inż. Tacjana Niksa-Rynkiewicz
Adiunkt
Workplace

Budynek Wydziału Oceanotechniki i Okrętownictwa pokój 513

Phone

(58) 347 14 24
Safety analysis of navigation over a given area may cover application of various risk measures for ship collisions. One of them is percentage of the so called near- miss situations (potential collision situations). In this article a method of automatic detection of such situations based on the data from Automatic Identification System (AIS), is proposed. The method utilizes input parameters such as: collision risk measure based...

In this work there is presented an analysis of impact of ship model parameters on changes of control quality index in a ship dynamic positioning system designed with the use of a backstepping adaptive controller. Assessment of the impact of ship model parameters was performed on the basis of Pareto-Lorentz curves and ABC method in order to determine sets of the parameters which have either crucial, moderate or low impact on objective...

The article discusses the issue of designing a dynamic ship positioning system making use of the adaptive vectorial backstepping method and RBF type arti cial neural networks. In the article, the backstepping controller is used to determine control laws and neural network weight adaptation laws. e arti cial neural network is applied at each time instant to approximate nonlinear functions containing parametric uncertainties....
Obtained scientific degrees/titles
Obtained science degree

dr inż. Information science

(Technology)

Politechnika Częstochowska
seen 2447 times