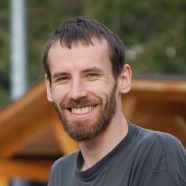 dr inż. Tomasz Maria Boiński
The paper presents an approach to build references (also called mappings) between WordNet and Wikipedia. We propose four algorithms used for automatic construction of the references. Then, based on an aggregation algorithm, we produce an initial set of mappings that has been evaluated in a cooperative way. For that purpose, we implement a system for the distribution of evaluation tasks, that have been solved by the user community....

Mappings verification is a laborious task. Our research aims at providing a framework for manual verification of mappings using crowdsourcing approach. For this purpose we plan on implementing a quiz like game. For this purpose the mappings have to be evaluated in terms of difficulty to better present texts in respect of game levels. In this paper we present an algorithm for assessing word difficulty. Three approaches...

Mappings verification is a laborious task. The paper presents a Game with a Purpose based system for verification of automatically generated mappings. General description of idea standing behind the games with the purpose is given. Description of TGame system, a 2D platform mobile game with verification process included in the gameplay, is provided. Additional mechanisms for anti-cheating, increasing player's motivation and gathering...
Obtained scientific degrees/titles
Obtained science degree

dr inż. Information science

(Technology)
seen 1812 times