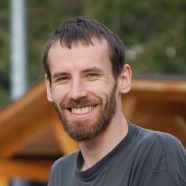 dr inż. Tomasz Maria Boiński
Deputy Head of Department
Workplace

Gmach Elektroniki Telekomunikacji i Informatyki pokój 526

Phone

(58) 347 12 88
LEGO bricks are extremely popular and allow the creation of almost any type of construction due to multiple shapes available. LEGO building requires however proper brick arrangement, usually done by shape. With over 3700 different LEGO parts this can be troublesome. In this paper, we propose a solution for object detection and annotation on images. The solution is designed as a part of an automated LEGO bricks arrangement. The...

The paper proposes a crowdsourcing-based approach for annotated data acquisition and means to support Active Learning training approach. In the proposed solution, aimed at data engineers, the knowledge of the crowd serves as an oracle that is able to judge whether the given sample is informative or not. The proposed solution reduces the amount of work needed to annotate large sets of data. Furthermore, it allows a perpetual increase...

In the paper we investigate a practical approach to application of integer linear programming for optimization of data assignment to compute units in a multi-level heterogeneous environment with various compute devices, including CPUs, GPUs and Intel Xeon Phis. The model considers an application that processes a large number of data chunks in parallel on various compute units and takes into account computations, communication including...
Obtained scientific degrees/titles
Obtained science degree

dr inż. Information science

(Technology)
seen 3822 times