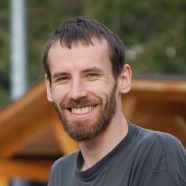 dr inż. Tomasz Maria Boiński
The paper presents an approach to build references (also called mappings) between WordNet and Wikipedia. We propose four algorithms used for automatic construction of the references. Then, based on an aggregation algorithm, we produce an initial set of mappings that has been evaluated in a cooperative way. For that purpose, we implement a system for the distribution of evaluation tasks, that have been solved by the user community....

With the constant development of neural networks, traditional algorithms relying on data structures lose their significance as more and more solutions are using AI rather than traditional algorithms. This in turn requires a lot of correctly annotated and informative data samples. In this paper, we propose a crowdsourcing based approach for data acquisition and tagging with support for Active Learning where the system acts as an...

In this paper, we present the results of our WikiLinks project which aims at extending current Wikipedia linkage mechanisms. Wikipedia has become recently one of the most important information sources on the Internet, which still is based on relatively simple linkage facilities. A WikiLinks system extends the Wikipedia with bidirectional links between fragments of articles. However, there were several attempts to introduce bidirectional...
Obtained scientific degrees/titles
Obtained science degree

dr inż. Information science

(Technology)
seen 2661 times