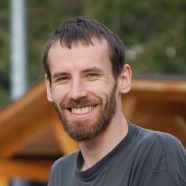 dr inż. Tomasz Maria Boiński
Mappings verification is a laborious task. The paper presents a Game with a Purpose based system for verification of automatically generated mappings. General description of idea standing behind the games with the purpose is given. Description of TGame system, a 2D platform mobile game with verification process included in the gameplay, is provided. Additional mechanisms for anti-cheating, increasing player's motivation and gathering...

Typical approaches to string comparing treats them as either different or identical without taking into account the possibility of misspelling of the word. In this article we present an approach we used for improvement of imperfect string matching that allows one to reconstruct potential string distortions. The proposed method increases the quality of imperfect string matching, allowing the lookup of misspelled words without significant...

The idea of automatic question answering system has a very long history. Despite constant improvement of the systems asking questions in the natural language requires very complex solutions. In this paper the DBpedia and YAGO are evaluated as a knowledge bases for simple class 1 and 2 question answering system. For this purpose a question answering system was designed and implemented. The proposed solution and the knowledge bases...
Obtained scientific degrees/titles
Obtained science degree

dr inż. Information science

(Technology)
seen 1205 times