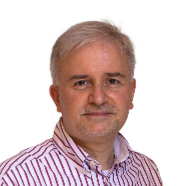 The Digital Government landscape is continuously changing to reflect how governments are trying to find innovative digital solutions to social, economic, political and other pressures, and how they transform themselves in the process. Understanding and predicting such changes is important for policymakers, government executives, researchers and all those who prepare, make, implement or evaluate Digital Government decisions. This...

The rise of Big, Open and Linked Data (BOLD) enables Big Data Algorithmic Systems (BDAS) which are often based on machine learning, neural networks and other forms of Artificial Intelligence (AI). As such systems are increasingly requested to make decisions that are consequential to individuals, communities and society at large, their failures cannot be tolerated, and they are subject to stringent regulatory and ethical requirements....

In view of the rising social and economic inequalities, public service delivery should be both universal, i.e. independent of the recipients' social or economic status, and contextualized, i.e. able to compensate for different local needs and conditions. Reconciling both properties requires various forms of innovations, chief among them innovations in digital public services. Building upon the four-stage model underpinning the...
Obtained scientific degrees/titles
Obtained science degree

dr Information science

(Technology)

University of Warwick, UK
seen 3088 times