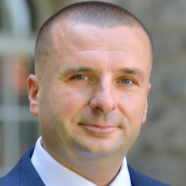 dr hab. inż. Tomasz Korol
This article is devoted to the issue of forecasting the bankruptcy risk of enterprises in Latin America and Central Europe. The author has used statistical and soft computing methods to program the prediction models. It compares the effectiveness of twelve different early warningmodels for forecasting the bankruptcy risk of companies. In the research conducted, the author used data on 185 companies listed on the Warsaw Stock Exchange...

This paper is devoted to the issue of forecasting financial ratios. The objective of the conducted research is to develop a predictive model with the use of an innovative methodology, i.e., fuzzy logic theory, and to evaluate its effectiveness. Fuzzy logic has been widely used in machinery, robotics and industrial engineering. This paper introduces the use of fuzzy logic for the financial analysis of enterprises. While many current...

This article is devoted to the issue of assessing the causes of business failure. The presented studies answer two research questions – what are the causes of corporate bankruptcies in Poland and how to more efectively predict the scale of bankruptcies in the country. The author has conducted a study to analyze the specic endogenous and exogenous causes of company bankruptcy depending on the type of the bankruptcy with consideration...
seen 441 times