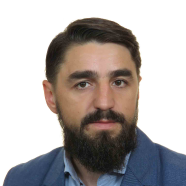 Every third road accident in Poland involves a pedestrian as a participant or, most of the time, a casualty. Pedestrian accidents are usually the result of complex situations and the outcome of a number of factors related to driver and pedestrian behaviour and road infrastructure. Safety depends largely on how well the traffic condition is perceived and on visibility in traffic. The paper presents the results of analyses of methodologies...

The objective of the work was to identify risks for pedestrians that involve road infrastructure and roadside and to define how selected elements of geometry and traffic layout affect driver behaviour (speed on approaching pedestrian crossings). The results have helped to formulate recommendations on pedestrian crossing design. The research included an analysis of 2013-2017 statistics to identify the...

One of the possible preventive measures that could improve safety at crossings is to assess the state of illumination of the lighting installation located in the transition area for pedestrians. The City of Warsaw has undertaken to comprehensively assess the pedestrian crossings to determine the level of road safety and the condition of lighting. The lighting conditions related to pedestrian crossings without traffic lights in...
seen 1029 times