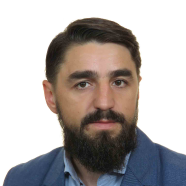 mgr inż. Tomasz Mackun
In Poland a large number of advertisements are located by the roadside. These ads do not support road traffic management and unlike the road marking system are not subject to any regulations. The advertiser's goal is to communicate a message to as many recipients as possible. Drivers with different individual abilities, such as attention focusing, eye accommodation, speed of information processing, can be distracted, blinded or...

For many years now in Poland there has been a large number of road accidents at pedestrian crossings during night periods [5, 11]. One of the technical solutions that can improve this condition is the use of proper lighting for pedestrian crossings. The designated pedestrian crossing should be visible in different weather conditions and at different times of the day. In case of night vision restrictions use artificial lighting...

In Poland, many advertising signs addressed to motorists are located along the roadside. Advertisements do not serve any traffic related purpose and can distract drivers making them less reliable and as a consequence, reduce road safety. The existing regulations only apply to the carriageway. The research is conducted as part of the RID project. The objective of the RID project is to create a "Manual for positioning roadside advertising...
seen 205 times