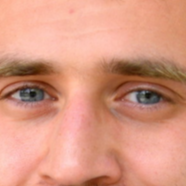 dr inż. Tomasz Majchrzak
The growing demand for wholesome and nutritious food leads to intensification of production, which in turn can have a detrimental effect on quality and well-being of consumers. For that reason, it is important to develop novel methods of food control which would be characterized by a short time of analysis, adequate sensitivity and relatively low cost. One such technique involves the use of multi-sensory devices called electronic...

Main factors that are considered by consumers when choosing meat products are colour and aroma, of which the latter is a more reliable indicator of quality. However, a simple sensory evaluation of hedonistic qualities is often not sufficient to determine whether protein is past its shelf life, and consumption of spoiled meat can lead to serious health hazards. Some volatile compounds can be used as spoilage indicators, and so a...

The steady increase in global consumption puts a strain on agriculture and might lead to a decrease in food quality. Currently used techniques of food analysis are often labour-intensive and time-consuming and require extensive sample preparation. For that reason, there is a demand for novel methods that could be used for rapid food quality assessment. A technique based on the use of an array of chemical sensors for holistic analysis...
seen 2233 times