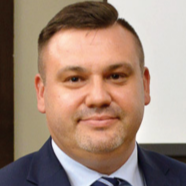 Professor
Workplace

Gmach Główny pokój 113

Phone

(58) 347 10 69
We have studied the excitation and relaxation of Ar+ ions populated in resonant Auger decay from the Ar 2p−1nl core-excited states by using ultraviolet-visible fluorescence spectroscopy and photon-photon delayed coincidence technique. Fluorescence emission yields were measured in the photon energy range of 240-–255 eV for the 3s23p4(1D)5s(2D) → 3s23p4(1D)4p(2F) (393 nm) and 3s23p4(1D)4d(2F) → 3s23p4(1D)4p(2F) (335 nm) transitions...

The ability to selectively control chemical reactions related to biology, combustion, and catalysis has recently attracted much attention. In particular, the hydrogen atom relocation may be used to manipulate bond-breaking and new bond-forming processes and may hold promise for far-reaching applications. Thus, the hydrogen atom migration preceding fragmentation of the gas-phase pyridine molecules by the H+, H2+, He+, He2+, and...

We have studied fragmentation processes of the gas-phase tetrahydrofuran (THF) molecules in collisions with the H+, C+, and O+ cations. The collision energies have been varied between 25 and 1000 eV and thus covered a velocity range from 10 to 440 km/s. The following excited neutral fragments of THF have been observed: the atomic hydrogen H(n), n = 4–9, carbon atoms in the 2p3s 1P1, 2p4p 1D2, and 2p4p 3P states and vibrationally...
seen 934 times