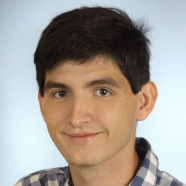 mgr inż. Tomasz Wiczenbach
By relying on the Euler–Bernoulli beam model and energy variational formula, we indicate critical temperature causes in the buckling of piezo-flexomagnetic microscale beams. The corresponding size-dependent approach is underlying as a second strain gradient theory. Small deformations of elastic solids are assessed, and the mathematical discussion is linear. Regardless of the pyromagnetic effects, the thermal loading of the thermal...

As at the nanoscale the surface-to-volume ratio may be comparable with any characteristic length, while the material properties may essentially depend on surface/interface energy properties. In order to get effective material properties at the nanoscale, one can use various generalized models of continuum. In particular, within the framework of continuum mechanics, the surface elasticity is applied to the modelling of surface-related...

Galerkin weighted residual method (GWRM) is applied and implemented to address the axial stability and bifurcation point of a functionally graded piezomagnetic structure containing flexomagneticity in a thermal environment. The continuum specimen involves an exponential mass distributed in a heterogeneous media with a constant square cross section. The physical neutral plane is investigated to postulate functionally graded material...
seen 472 times