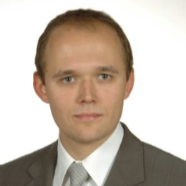 dr inż. Tomasz Zubowicz
Drinking Water Distribution Systems (DWDSs) play a key role in sustainable development of modern society. They are classified as critical infrastructure systems. This imposes a large set of highly demanding requirements on the DWDS operation and requires dedicated algorithms for on-line monitoring and control to tackle related problems. Requirements on DWDS availability restrict the usability of the real plant in the design phase....

This paper addresses the problem of marine autonomous surface ship (MASS) control. The contribution of the paper is the development of a control system configuration, done assuming fully autonomous MASS operation under distinct operational conditions. The overview of hardware and software selection is included.

This paper addresses the problem of model-based global stability analysis of discrete-time Takagi–Sugeno multiregional dynamic output controllers with static antiwindup filters. The presented analyses are reduced to the problem of a feasibility study of the Linear Matrix Inequalities (LMIs), derived based on Lyapunov stability theory. Two sets of LMIs are considered candidate derived from the classical common quadratic Lyapunov...
seen 1112 times