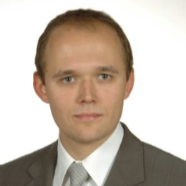 dr inż. Tomasz Zubowicz
This paper addresses the problem of marine autonomous surface ship (MASS) control. The contribution of the paper is the development of a control system configuration, done assuming fully autonomous MASS operation under distinct operational conditions. The overview of hardware and software selection is included.

Drinking Water Distribution Systems (DWDSs) play a key role in sustainable development of modern society. They are classified as critical infrastructure systems. This imposes a large set of highly demanding requirements on the DWDS operation and requires dedicated algorithms for on-line monitoring and control to tackle related problems. Requirements on DWDS availability restrict the usability of the real plant in the design phase....

The problem of mathematical modelling and indication of properties of a DIP has been investigated in this paper. The aim of this work is to aggregate the knowledge on a DIP modelling using the Euler-Lagrange formalism in the presence of external forces and friction. To indicate the main properties important for simulation, model parameters identification and control system synthesis, analytical and numerical tools have been used....
seen 2124 times