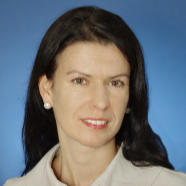 dr inż. Violetta Konopińska-Zmysłowska
The non-linear theory of elastic shells undergoing phase transitions was proposed by two first authors in J. Elast. 79, 67-86 (2004). In the present paper the theory is extended by taking into account also the elastic strain energy density of the curvilinear phase interface as well as the resultant forces and couples acting along the interface surface curve itself. All shell relations are found from the variational principle of...

Many shell structures used in modern technology consist of regular shell parts joined together along their common boundaries. We review different theoretical, numerical, and experimental approaches to modelling, analyses and design of the compound shell structures with junctions. Several alternative forms of boundary, continuity and jump conditions at the singular midsurface curves modelling the shell junction are reviewed. We...

We formulate the exact, resultant equilibrium conditions for the non-linear theory of branching and self-intersecting shells. The conditions are derived by performing direct through-the-thickness integration in the global equilibrium conditions of continuum mechanics. At each regular internal and boundary point of the base surface our exact, local equilibrium equations and dynamic boundary conditions are equivalent, as expected,...
Obtained scientific degrees/titles
Obtained science degree

dr inż. Mechanics

(Technology)

Instytut Maszyn Przepływowych PAN
seen 574 times