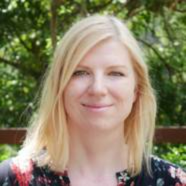 dr inż. Weronika Hewelt-Belka
Assistant Professor
Workplace

Budynek A Wydziału Chemicznego pokój 011

Phone

(58) 347 18 33
Human breast milk (HBM) is a biofluid consisting of various biomolecules such as proteins, lipids, carbohydrates, minerals and bioactive substances. Due to its unique and complex composition, HBM provides not only nutritional components required for the growth of the infant, but also additional protection against infections. Global insight into the composition of HBM is crucial to understanding the health benefits infants receive...

Staphylococcus aureus resistance to antibiotics is a significant clinical problem worldwide. In this study, an untargeted lipidomics approach was used to compare the lipid fingerprints of S. aureus clinical isolates that are resistant and sensitive to antibiotics. High-performance liquid chromatography coupled with time-of-flight mass spectrometry was employed to rapidly and comprehensively analyze bacterial lipids. Chemometric...

Other than efficacy of interaction with the molecular target, metabolic stability is the primary factor responsible for the failure or success of a compound in the drug development pipeline. The ideal drug candidate should be stable enough to reach its therapeutic site of action. Despite many recent excellent achievements in the field of computational methods supporting drug metabolism studies, a well-recognized procedure to model...
Obtained scientific degrees/titles
Obtained science degree

dr inż. Chemistry

(Chemical sciences)
seen 169 times