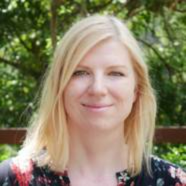 dr inż. Weronika Hewelt-Belka
Adiunkt
Workplace

Budynek A Wydziału Chemicznego pokój 011

Phone

(58) 347 18 33
Early nutrition has an enormous influence on a child's physiological function, immune system maturation and cognitive development. Human breast milk (HBM) is recognized as the gold standard for human infant nutrition. Accordingly to WHO report breastfeeding is consider as an unequalled way of providing ideal food to the infant, which is required for his healthy growth and development. HBM contains various macronutrients (carbohydrates,...

Human breast milk (HBM) is a biofluid consisting of various biomolecules such as proteins, lipids, carbohydrates, minerals and bioactive substances. Due to its unique and complex composition, HBM provides not only nutritional components required for the growth of the infant, but also additional protection against infections. Global insight into the composition of HBM is crucial to understanding the health benefits infants receive...

Staphylococcus aureus is a common pathogen known to cause relatively minor infections as well as severe disorders in humans. Although there is fair amount of published data concerning various aspects of its biology, epidemiology, genetics, etc., there is still a scarce amount of data presenting reliable and thorough investigations regarding high-throughput analysis of total S. aureus lipid content. Therefore, the aim of this study...
Obtained scientific degrees/titles
Obtained science degree

dr inż. Chemistry

(Chemical sciences)
seen 844 times