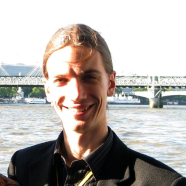 Adiunkt
Workplace

Budynek Wydziału Mechanicznego pokój 200A

Phone

(58) 347 21 83
The paper addresses the design of a micro wrist for needle laparoscopic surgery (needlescopy) using MEMS technology and an original 3 degree of freedom, 3D architecture. Advancement in needlescopy drives the development of multi-dof micro-tools 1-2mmin diameter with 3D mobility but standard available fabricationtechniques are for 2.5D structures. The paper discusses thedevelopment steps and design solutions for the realization...

Details of a platform for the rehabilitation of people with severe balance impairment are discussed in the paper. Based upon a commercially available static parapodium, modified to fit force sensors, this device is designed to give a new, safe tool to physiotherapists. It is designed for the patients who cannot maintain equilibrium during a bipedal stance and need to hold to or lean on something during the rehabilitation. Visual,...

In the paper authors present a device designed to improve the rehabilitation process of people with balance impairment. The discussed device (JStep) utilizes a commercially available static standing frame (stander) modified in order to fit force sensing units under the feet and in the pillows around the hips of a patient. While executing rehabilitation tasks, the patient may compensate his balance deficiency by leaning on the pillows...
Obtained scientific degrees/titles
Obtained science degree

dr inż. Mechanical engineering

(Technology)
seen 1098 times