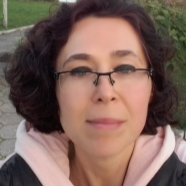 dr hab. inż. Wiktoria Wojnicz
We tested several predictions of the theory of motor control with spatial referent coordinates related to effects of muscle coactivation on force production and perception. In particular, we predicted that subjects would produce unintentional force increase by finger flexors and be unaware of this force increase. Healthy subjects performed steady force production task in isometric conditions with visual feedback on the force level....

The purpose of this study was to elaborate a two-dimensional approach for unipennate and bipennate striated skeletal muscle modelling. Behavior of chosen flat pennate muscle is modelled as a rheological system composed of serially linked passive and active fragments having different mechanical properties. Each fragment is composed of three elements: mass element, elastic element and viscous element. Each active fragment furthermore...

The purpose of the study is elaboration of approach for determination of functioning of chosen muscles that are essential for gait performance (Tibialis Anterior, Rectus Femoris, Gastrocnemius Medialis, Biceps Femoris). The scope of the study involves the analysis of the symmetric planar motion performing in the sagittal plane of the body by applying planar multibody model and electromyography signals (EMG) registered over normal...
Obtained scientific degrees/titles
Obtained science degree

dr hab. inż. Mechanical engineering

(Engineering and Technology)

Wydział Mechaniczny Politechniki Łódzkiej

Obtained science degree

dr inż. Mechanics

(Technology)

Wydział Mechaniczny Politechniki Łódzkiej
seen 2587 times