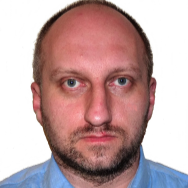 dr inż. Witold Sterpejkowicz-Wersocki
With the increase in water retention needs and planned river regulation, it might be important to investigate the dynamic resistance of vulnerable elements of hydroelectric power plants, including steel water locks. The most frequent dynamic loads affecting hydroengineering structures in Poland include vibrations caused by heavy road and railway traffic, piling works and mining tremors. More destructive dynamic loads, including...

ABSTRACT: The results of a modal analysis of the fish-belly flap type of steel water gate are presented in the paper. The analysis was conducted for a detailed numerical model of the structure using four-node quadrilateral shell elements. The study was focused on the examination of the influence of positioning of the flap gate and hydrostatic pressure of water on the eigenvalues and eigenmodes of the structure. The results of the study...

W niniejszej pracy przedstawiono problemy techniczne związane z likwidacją dużego obiektu hydrotechnicznego, stanowiącego utrudnienie nawigacyjne w intensywnie eksploatowanym portowym kanale dostępowym w Porcie Gdańsk. Dwukomorowy dok zlokalizowany przy Nabrzeżu Przemysłowym wybudowano w latach 1970-1972. Komory dokowe służyły do budowy żelbetowych, pływających skrzyń falochronowych, na potrzeby budowanego w tym czasie Portu Północnego....
Obtained scientific degrees/titles
Obtained science degree

dr inż. Construction

(Technology)
seen 353 times