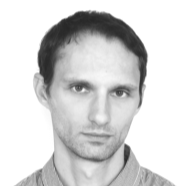 dr inż. Wojciech Artichowicz
In this study, species distribution and antimicrobial susceptibility of cultivated Pseudomonas spp. were studied in influent (INF), effluent (EFF), and marine outfall (MOut) of wastewater treatment plant (WWTP). The susceptibility was tested against 8 antimicrobial classes, active against Pseudomonas spp.: aminoglycosides, carbapenems, broad-spectrum cephalosporins from the 3rd and 4th generation, extended-spectrum penicillins,...

In this paper a problem of multiple solutions of steady gradually varied flow equation in the form of the ordinary differential energy equation is discussed from the viewpoint of its numerical solution. Using the Lipschitz theorem dealing with the uniqueness of solution of an initial value problem for the ordinary differential equation it was shown that the steady gradually varied flow equation can have more than one solution....

When systems of simple geometry like pipes or regular channels are considered, the mechan- ical energy loss of the fluid flow can be expressed by local and longitudinal empirical energy loss coefficients. However, in the case of large spatially distributed objects, there are no simple approaches to this task. In practice, general recommendations addressing different types of objects are used, but they usually provide very coarse...
Obtained scientific degrees/titles
Obtained science degree

dr inż. Environmental engineering

(Technology)
seen 243 times