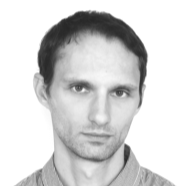 dr inż. Wojciech Artichowicz
In this study, species distribution and antimicrobial susceptibility of cultivated Pseudomonas spp. were studied in influent (INF), effluent (EFF), and marine outfall (MOut) of wastewater treatment plant (WWTP). The susceptibility was tested against 8 antimicrobial classes, active against Pseudomonas spp.: aminoglycosides, carbapenems, broad-spectrum cephalosporins from the 3rd and 4th generation, extended-spectrum penicillins,...

In this paper a problem of multiple solutions of steady gradually varied flow equation in the form of the ordinary differential energy equation is discussed from the viewpoint of its numerical solution. Using the Lipschitz theorem dealing with the uniqueness of solution of an initial value problem for the ordinary differential equation it was shown that the steady gradually varied flow equation can have more than one solution....

For the first time, we present a meta-analysis of experimental and literature data to determine which microencapsulation methodology, and which wall material are best suited to protect fish oil. Our analysis covered a period of several decades of research (1984–2018). The analysis was conducted on 196 literature data-points, and 16 data-points determined experimentally for this publication. PLS regression was used to determine...
Obtained scientific degrees/titles
Obtained science degree

dr inż. Environmental engineering

(Technology)
seen 446 times