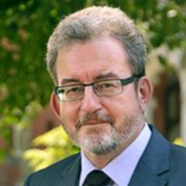 dr hab. inż. Wojciech Chrzanowski
Professor
Workplace

Budynek A Wydziału Chemicznego pokój 207

Phone

(58) 347 27 69
This article presents an analysis of available literature data on metrological parameters of the amperometric gas sensors containing ionic liquids as an electrolyte. Four mechanism types of signal generation in amperometric sensors with ionic liquid are described. Moreover, this article describes the influence of selected physico-chemical properties of the ionic liquids on the metrological parameters of these sensors. Some metrological...

Redox homeostasis involves factors that ensure proper function of cells. The excess reactive oxygen species (ROS) leads to oxidative stress and increased risk of oxidative damage to cellular components. In contrast, upon reductive stress, insufficient ROS abundance may result in faulty cell signalling. It may be expected that dietary antioxidants, depending on their standard reduction potentials (E°), will affect both scenarios....

Voltammetric methods—cyclic (CV) and differential pulse voltammetry (DPV) are considered the most appropriate way to evaluate antioxidant activity of redox active compounds. They provide information about both mechanism and kinetics of electrochemical oxidation of antioxidants as well as their physical and chemical properties such as the redox potential or the number of electrons transferred. These methods are helpful for understanding...
Obtained scientific degrees/titles
Obtained science degree

dr hab. inż. Chemistry

(Chemical sciences)

Obtained science degree

dr inż. Chemical technology

(Chemical sciences)
seen 627 times