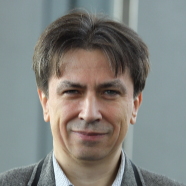 dr inż. Wojciech Gumiński
Purpose: The aim of the study was to assess changes in subarachnoid space width (sas-TQ), the marker of intracranial pressure (ICP), pial artery pulsation (cc-TQ) and cardiac contribution to blood pressure (BP), cerebral blood flow velocity (CBFV) and cc-TQ oscillations throughout the maximal breath hold in elite apnoea divers. Non-invasive assessment of sas-TQ and cc-TQ became possible due to recently developed method based on...

Pial artery adjustments to changes in blood pressure (BP)may last only seconds in humans. Using a novelmethod called near-infrared transillumination backscattering sounding (NIR-T/BSS) that allows for the non-invasive measurement of pial artery pulsation (cc-TQ) in humans, we aimed to assess the relationship between spontaneous oscillations in BP and cc-TQ at frequencies between 0.5 Hz and 5 Hz. We hypothesized that analysis of...

Celem pracy jest przedstawienie wpływu silnego zwiększenia ciśnienia dwutlenku węgla we krwi na amplitudę tętnienia naczyń mózgowych zarejestrowanego metodą bezinwazyjną.
Obtained scientific degrees/titles
Obtained science degree

dr inż. Electronics

(Technology)
seen 485 times