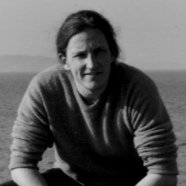 The aim of this article is to present the results of a numerical modal analysis of two actual structures of timber frame buildings and the different behaviour due to the used insulation material. One model of the timber structure was filled with mineral wool, while the other with polyurethane foam. During the modal analysis, eigenvalues for both models have been determined. The results of the analysis clearly show the increase...

Wood frame buildings are very popular in regions that are exposed to different dynamic excitations including earthquakes. Therefore, their seismic resistance is really important in order to prevent structural damages and human losses. The aim of the present paper is to show the results of experimental tests focused on the dynamic response of wall panels of a wooden frame building with thermal isolation made of mineral wool and...

The aim of this paper is to show the numeric representation of experimental studies concerning the behaviour of exterior wall models of a timber-frame house under harmonic loading. A single wall model according to traditional technology of timberframe house walls (filling with mineral wool) was tested. The analysis was conducted for the following frequencies: 0.5 Hz, 1.0 Hz, 2.0 Hz and 5.0 Hz for various values of the specified...
seen 636 times