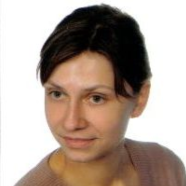 Z-ca Dyrektora Administracyjnego Wydziału
Workplace

Budynek A Wydz. Chemii
room 314

open in new tab

Phone

(58) 347 28 66

E-mail
Human activities produce contaminants, the amounts and toxicity of which often exceed the environment's homeostatic capacity to cleanse itself. Hence, the systematic analysis and monitoring of the environment is increasingly a matter of urgency. Honey bees, thanks to their morphological features, and also bee products are regarded as good indicators of environmental pollution by toxic substances, be these heavy metals, radioactive...

Concentration levels of 30 pesticide residues were measured in honey samples collected from apiaries in northern part of Poland (Pomerania) using method based on the QuEChERS extraction followed by liquid chromatography-tandem mass spectrometry with electron spray ionization (LC-ESI-MS/MS). In 29% of the samples were found positive for at least some of the target compounds. Concentration of bifenthrin, fenpyroximate, methidathion,...

Developed and validated analytical methods for the determination of a wide spectrum of pesticide residues in honey and honeybee samples after the modification of QuEChERS extraction in combination with gas chromatography–tandem quadrupole mass spectrometry (GC-MS/MS) and liquid chromatography–tandem quadrupole mass spectrometry (LC-MS/MS) were discussed and compared. The developed methods were evaluated regarding the utilized equipment...
Obtained scientific degrees/titles
Obtained science degree

dr inż. Chemistry

(Chemical sciences)
seen 581 times