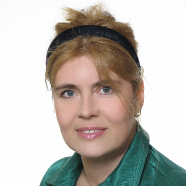 prof. dr hab. inż. Żaneta Polkowska
Full Professor
Workplace

Budynek A Wydziału Chemicznego pokój 236

Phone

(58) 347 21 10
Środowiskowy dym tytoniowy jest jednym z czynników decydujących o jakości powietrza wewnętrznego różnego typu pomieszczeń zamkniętych. Toksyczne składniki wydzielające się wraz z głównym i bocznym strumieniem dymu tytoniowego mają istotny wpływ na skład chemiczny płynów biologicznych. Jednym z biomarkerów narażenia na szkodliwe składniki środowiskowego dymu tytoniowego są jony rodankowe. Celem badań było znalezienie korelacji pomiędzy...

Cyanide toxicity and their environmental impact are well known. Nevertheless, they are still used in the mining, galvanic and chemical industries. As a result of industrial activities, cyanides are released in various forms to all elements of the environment. In a natural environment, cyanide exists as cyanogenic glycosides in plants seeds. Too much consumption can cause unpleasant side effects. However, environmental tobacco smoke...

Although the Svalbard Archipelago is located at a high latitude, far from potential contaminant sources, it is not free from anthropogenic impact. Towards the Fuglebekken catchment, in the southern part of Spitsbergen, north of Hornsund fjord, contaminants can be transported from mainland pollution sources. In the precipitation and surface water collected in the catchment, the following elements were detected and quantified: Ag,...
Obtained scientific degrees/titles
Obtained science title

prof. Chemistry

(Chemical sciences)

Obtained science degree

dr hab. inż. Chemistry

(Chemical sciences)

Obtained science degree

dr inż. Chemistry

(Chemical sciences)
seen 510 times