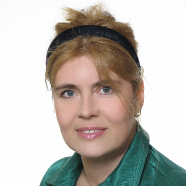 prof. dr hab. inż. Żaneta Polkowska
Profesor
Workplace

Budynek A Wydziału Chemicznego pokój 236

Phone

(58) 347 21 10
Surfactants (surface active agents = SAAs) are a group of compoundswith specific physicochemical properties (amphiphilicity,solubility in polar and nonpolar liquids, ability to form micelles,adsorption at phase boundaries).1,2 Because of their properties,surface-active compounds are widely applied in industry and thehousehold (e.g., in detergents, personal-care products, paints,pesticides, petroleum products). As their applications...

Cyanide toxicity and their environmental impact are well known. Nevertheless, they are still used in the mining, galvanic and chemical industries. As a result of industrial activities, cyanides are released in various forms to all elements of the environment. In a natural environment, cyanide exists as cyanogenic glycosides in plants seeds. Too much consumption can cause unpleasant side effects. However, environmental tobacco smoke...

Substance abuse during pregnancy is an important public health issue affecting the mother and the growing infant. Preterm labor, miscarriage, abruption and postpartum hemorrhage are obstetric complications which have been associated with women who are dependent on abused substances. Moreover, women are also at an increased risk of medical problems such as poor nutrition, anemia, urinary tract infections as well as sexually transmitted...
Obtained scientific degrees/titles
Obtained science title

prof. Chemistry

(Chemical sciences)

Obtained science degree

dr hab. inż. Chemistry

(Chemical sciences)

Obtained science degree

dr inż. Chemistry

(Chemical sciences)
seen 1247 times