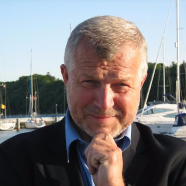 prof. dr hab. inż. Zbigniew Korczewski
The article describes the methodology of engine tests on new types of low-sulphur marine fuels in laboratory conditions in order to conduct a comprehensive assessment of their suitability for powering full-size marine engines. The innovativeness of the proposed solution consists of adapting the laboratory Diesel Engine Test Bed to carry out experimental tests using residual and alternative fuels so that it is possible to imitate...

The article presents theoretical principles of image processing in digital endoscopy which makes use of a miniaturised spectral scanner "PhaseProbe" designed by General Inspection Technologies LP, the producer of the measuring videoendoscope Everest XLG3. The technology of optoelectronic 3D mapping of the examined surface, which consists in measuring the phase shift between the emitted and reflected light waves, is briefly described....

The second part of the article describes the technology of marine engine diagnostics making use of dynamic measurements of the exhaust gas temperature. Little-known achievements of Prof. S. Rutkowski of the Naval College in Gdynia (now: Polish Naval Academy) in this area are presented. A novel approach is proposed which consists in the use of the measured exhaust gas temperature dynamics for qualitative and quantitative assessment...
Obtained scientific degrees/titles
Obtained science title

prof. dr hab. inż. Mechanical engineering

(Technology)

Politechnika Lubelska, Wydział Mechaniczny
seen 2514 times