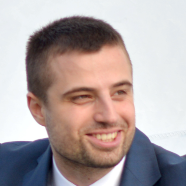 The paper contains an original comprehensive review of finite element analysis (FEA) applied by researchers to calibrate and improve existing and developing electromagnetic non-destructive testing and evaluation techniques, including but not limited to magnetic flux leakage (MFL), eddy current testing, electromagnetic-acoustic transducers (EMATs). Premium is put on the detection and modelling of magnetic field, as the vast majority...

The NDT procedure dubbed 'metal magnetic memory' method and the related ISO 24497 standard has found wide industrial acceptance in some countries, mainly in Russia and China. The method has been claimed by some researchers (Roskosz and Bieniek in NDT&E Int 45:55–62, 2012; Wilson et al. in Sens Actuators A 135:381–387, 2007) as having potential for quantitative determination of local residual stress state in engineering structures,...

Magnetic non-destructive testing methods can be classified into the earliest methods developed for assessment of steel constructions. One of them is the magnetic flux leakage technology. A measurement of the magnetic flux leakage is quite commonly used for examination of large objects such as tanks and pipelines. Construction of a magnetic flux leakage tool is relatively simple, but a quantitative analysis of recorded data is a...
seen 781 times