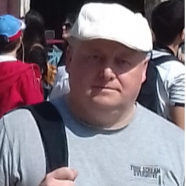 Adiunkt ze stop. nauk. doktora
Miejsce pracy

Budynek " Żelbet" pokój 121

Telefon

(58) 347 29 74
The process of decision-making in public procurement of construction projects during the preparation and implementation phases ought to be supported by risk identification, assessment, and management. In risk assessment one has to take into account factors that lead to risk events (background info), as well as the information about the risk symptoms (monitoring info). Typically once the risks have been assessed a decision-maker...

n the article, the authors discuss the preliminary information necessary to determine the scope and direction of further research conducted within the project called "The influence of time and operating conditions on the durability and functionality of road safety elements". The main objective of the project is to develop the concept of a method for optimizing the life cycle costs of road safety devices. The authors draw attention...

The aim of the article is to present an algorithm of Support Vector Machine created to forecast the impact of traffic-induced vibrations on residential buildings. The method is designed to classify the object into one of two classes. The classification into the first class means that there is no impact of vibrations on the building, while classification to the second class indicates the possible influence and suggests the execution...
wyświetlono 455 razy