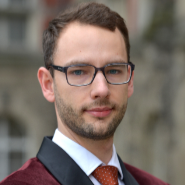 In recent decades, due to the increase in environmental awareness and noticeable environmental degradation, the area of wood waste management has attracted increasing attention. The purpose of this study is to develop a new type of highly filled polyurethane wood-composite (PU-WC) by the utilization of large amount of wood wastes without addition of a catalyst. Although wood-plastic composites (WPCs) are widely known, there is...

The sustainability of production systems in wood processing, wood industry, and wooden waste disposal is an important issue for European industry and society. Proper development of products based on renewable wood resources gives an opportunity to provide materials with long-term environmental, social, and economic sustainability. This study aims to establish a new way of forestry and agricultural waste materials utilization by...

The use of waste tires is a very critical issue, considering their environmental and economic implications. One of the simplest and the least harmful methods is conversion of tires into ground tire rubber (GTR), which can be introduced into different polymer matrices as a filler. However, these applications often require proper modifications to provide compatibility with the polymer matrix. In this study, we examined the impact...
wyświetlono 1626 razy