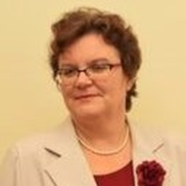 dr hab. inż. Agata Pierścieniak
In the conditions of increasing demand barrier, the enterprise's basic capital is customers. From an enterprise point of view, this means the need to create a dual perceived and defined customer value which remains related to market value (income and development potential) and customer resource value (reference, information and cooperative potential). The progressing digitisation process transfers business processes, and thus relationships, into...

The circular economy (CE) as an idea involves applying the concept of sustainable development that has been gaining worldwide support. This shift in perception of energy and resource-use from its linear to circular forms creates a specific business environment, which constitutes the subject of this research. This article aims to analyze the impact of a manager's energy on organizational wisdom, focusing on its circular business...

Purpose: In this article, we analyze the concept of organizational wisdom, indicating its key elements and verifieng the relationships between them. Design/Methodology/Approach: The study was conducted at Vive Textile Recycling Sp. z o.o in Poland. Empirical data was collected from 138 managers using the PAPI technique. Structural equation modelling (SEM) was performed to test the research hypotheses. Additionally, the significance...
wyświetlono 675 razy