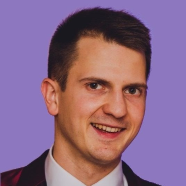 mgr inż. Aleksander Mroziński
During the COVID-19 epidemic, non-contact body temperature measurement has become very important. This dataset contain results of measurements of the four professional commercially available pyrometers. The CHY 314P, TM-F03B, TFA 31.1125 and Abatronic AB-8855 where tested in function of measuring distance from the surface of the radiating black body....

Currently, there are no metal materials that meet all biomechanical and biochemical requirements needed for long life implantable biomaterials. The main purpose of the study was to functionalize the surface of the titanium alloys used in biomaterial implants.
wyświetlono 1493 razy