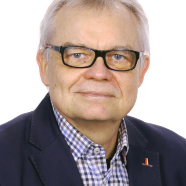 prof. dr hab. inż. Andrzej Stateczny
The article presents the watercraft recognition and identification system as an extension for the presently used visual water area monitoring systems, such as VTS (Vessel Traffic Service) or RIS (River Information Service). The watercraft identification systems (AIS - Automatic Identification Systems) which are presently used in both sea and inland navigation require purchase and installation of relatively expensive transceivers...

The article presented problems of fragmentation of hydrographic big data into smaller subsets during reduction process. Data reduction is a processing of reduce the value of the data set, in order to make them easier and more effective for the goals of the analysis. The main aim of authors is to create new reduction method. The article presented the first stage of this method – fragmentation of bathymetric data into subsets. It...

According to adopted in 2016 by the polish Council of Ministers assumptions for the plans for the progress of inland waterways in Poland for the years 2016-2020, with the perspective of 2030, assume that by 2030 Odra along its entire length and the Vistula from Warsaw to Gdansk, they will have become international shipping routes, which will be implemented system of River Information Services (RIS). Aspects of RIS sensor application...
wyświetlono 237 razy