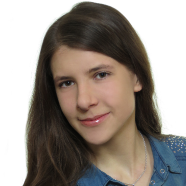 Anna Sękowska
We have developed a numerical model describing the optical and thermal behavior of optical tissue phantoms upon laser irradiation. According to our previous studies, the phantoms can be used as substitute of real skin from the optical, as well as thermal point of view. However, the thermal parameters are not entirely similar to those of real tissues thus there is a need to develop mathematical model, describing the thermal and...

A wide range of dermatological diseases can be efficiently treated using laser heating. Nevertheless, before the new laser is introduced into clinical practice, its parameters and ability to interact with human skin have to be carefully examined. In order to do that optical skin phantoms can be used. Such phantoms closely imitate the scattering and absorption properties of real human skin tissue along with its thermal properties,...

The primary purpose of this study was to develop a laboratory photonic set-up for characterisation of homogeneity of gel phantoms for calibration of magnetic resonance. In this system, optical coherence tomography allows the detection of micro- and macroscopic heterogeneities of a structure. The set-up was used to perform measurements of agar and agar-carrageenan gels, which are the basis for more complex phantoms for magnetic...
wyświetlono 96 razy