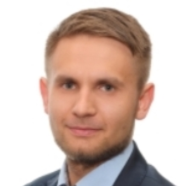 mgr inż. Bartosz Szulczyński
Zatrudnienie
Obszary badawcze
The paper presents principle of operation and design of the most popular chemical sensors for measurement of volatile organic compounds (VOCs) in outdoor and indoor air. It describes the sensors for evaluation of explosion risk including pellistors and IR-absorption sensors as well as the sensors for detection of toxic compounds such as electrochemical (amperometric), photoionization and semiconductor with solid electrolyte ones....

The paper presents practical application of an electronic nose technique for fast and efficient discrimination between authentic and fake perfume samples. Two self-built electronic nose prototypes equipped with a set of semiconductor sensors were employed for that purpose. Additionally 10 volunteers took part in sensory analysis. The following perfumes and their fake counterparts were analysed: Dior – Fahrenheit, Eisenberg – J'ose,...

Odour nuisance, resulting mainly from the presence of the compounds containing osmophore group and characterized by low olfactory threshold, is associated with danger and may be the cause of negative psychosomatic symptoms. Among different methods of malodorous air treatment, biological methods are of importance, mainly due to reduced operating costs, high purification efficiency of voluminous gas streams characterized by low concentrations...
wyświetlono 603 razy