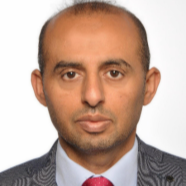 mgr inż. Hussein Al-Hazmi
Kontakt dla biznesu
Centrum Transferu Wiedzy i Technologii
Lokalizacja

Al. Zwycięstwa 27, 80-219 Gdańsk

Telefon

+48 58 348 62 62

E-mail
Specjalista inżynieryjno-techniczny
A mechanistic model was developed as an extension of the Activated Sludge Model No. 1 to describe three nitrous oxide (N2O) production pathways in a laboratory-scale anammox-enriched granular sequencing batch reactor. Heterotrophic denitrification and two processes mediated by ammonia oxidizing bacteria (AOB), that is, ammonia (NH4+) oxidation via hydroxylamine (NH2OH) and autotrophic denitrification, were considered. A systematic...

This paper describes the possible implementation of the Technique for Order Preference by Similarity to Ideal Solution (TOPSIS) as green analytical chemistry metrics tools. TOPSIS is one of the multi-criteria decision analysis (MCDA) tools that is applied in the selection of the best alternative from many possible. In this case we have applied it to assess the nineteen analytical procedures for ibuprofen determination in wastewater...

The methods to improve the energy balance of a wastewater treatment plant (WWTP) by optimization of aeration process control and application of innovative nitrogen removal technologies were overviewed in the study. The control of aeration based on the ABAC (Ammonia-Based Aeration Control) system allows not only for significant savings in electricity consumption, but it can also increase the efficiency of the denitrification process....
wyświetlono 88 razy