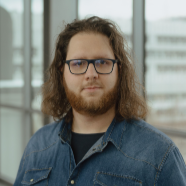 Kontakt dla biznesu
Centrum Transferu Wiedzy i Technologii
Lokalizacja

Al. Zwycięstwa 27, 80-219 Gdańsk

Telefon

+48 58 348 62 62

E-mail
Apart from its bone filler and fracture stabilizing function, bone cement can be used as a carrier of bioactive substances, and such modified bone cement can protect the implant against microorganisms, treat local infections and combat bacteria introduced during the surgical procedure. In this paper, the effects of modifying antibiotics and nanosilver on the biomechanical properties of bone cement were examined. The following tests...

Bacterial infections due to bone replacement surgeries require modifications of bone cement with antibacterial components. This study aimed to investigate whether the incorporation of gentamicin or nanometals into bone cement may reduce and to what extent bacterial growth without the loss of overall cytocompatibility and adverse effects in vitro. The bone cement Cemex was used as the base material, modified either with gentamicin...

BACKGROUND: Antibiotic-loaded bone cements are now widely used in medicine. They are able to locally deliver antibiotic particles and they allow treat or protect against infection. It is assumed that the bactericidal effectiveness of bioactive bone cements depend on the parameters of its production. Hence, the aim of this study was to check the effect of aeration of bone cement before mixing the components on its properties as...
wyświetlono 1099 razy